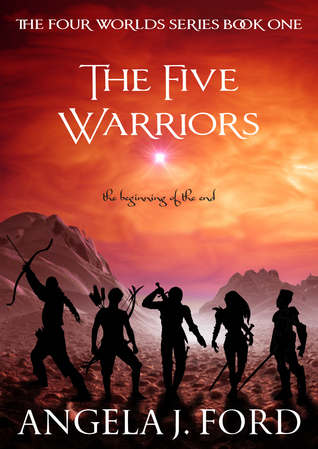 What if…
Your best friend started a rebellion in the middle of a war?
Your lover awakened a deep evil and helped it grow?
Your people were too cowardly to face a battle?
You stole an ancient power source?
You gambled with the fate of the world?
Review:
I'm a sucker for epic adventures, and The Five Warriors is definately one. Angela J. Ford takes her reader into a trapping world, so different and yet so similar from our own. The land is ill, people are being killed, and sometimes even worse. It is the crusade of our heroes to restore balance and vanquish an evil so great the immortals prefer to back down.
The characters are very well designed. Each with a dark past, a heavy load of grief, and a reason to fight on the war. Picking my favorite was hard, but i finally decided it will be Alaireia. A fierce and brave female warrior, and the reason is that for the first time I feel satisfied with how a female warrior is portrayed.
Short story long, I loved it. The descriptions were vivid, but didn't delayed the story, the characters had flaws that made you root for them even more. The plot was full of mystery, and kept me trapped. The end was a new beginning bering promises of another epic quest. Totally recomend it for, well basically anyone who enjoys a great adventure.
You can buy The Five warriors here.
And meet the author here.
Don't forget to share and like!