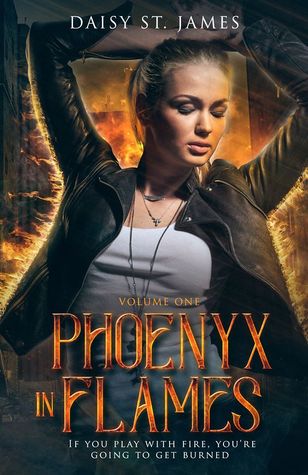 As a child, Jane heard voices. Felt what others could feel.
She was witness to the things that went bump in the night and could tell a person's deepest, darkest thoughts with only a touch. Until tragedy changed her life completely, thrusting her into the care of Hutton Grimshaw.
Esteemed chair member of The Order of the Flame, Hutton does what he must. Training young Jane to be the one thing the shadows feared. Now, at the age of twenty-five, she is known as Phoenyx, the world's deadliest supernatural assassin.
The hard and fast rules change when she finds Judas, a vampire, suffering in a back alley with no memory of who he is, or why he's becoming more and more human every day. With a price on her head and the survival of humanity at stake, Phoenyx finds herself . . . Changing. Her true nature is slowly beginning to reveal itself and mysteriously, Hutton is the only one who seems to know why.
After years of taking down the supernatural beings that plague her hometown of Crystal Haven, Phoenyx finds herself teetering on the fine line between good and evil. While her attraction to Judas begins to consume her, growing like a fire out of control, one thing becomes undeniably clear . . .
If you play with fire, you're going to get burned.
***Contains mature subject matter, sexual content, 18+ readers only.***
Don't you just love an unapologetically badass female MC? I do, and Phoenix is just that.
The secondary characters were great too, I love Cortez (demon) and I'm intrigued by Monroe (succubus).
There is no shortage of hot guys and steamy moments, and despite being fast-paced there was just enough description for me to fully imagine all the scenarios and characters.
There was enough action and mystery to keep me reading, I finished it in only two reading sessions.
Must confess I had a pretty good idea of what Phoenix would become near the end, but maybe that's because I have a similar character.
I'm intrigued by what comes next.
Take a look at Phoenix in Flames here: https://amzn.to/2LWPieL